AAAC Roaches Pest Control In Houston TX
Commercial and Residential Termite Control Services.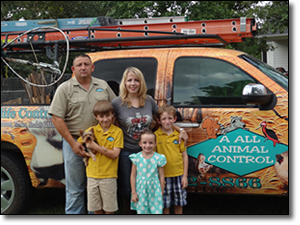 Brian S. Moss, President
Humane Certified Professional Licensed and Insured Certified IPM PO Box 131286 The Woodlands, TX 77393
Check out our new Insect control page! Email Us Today: [email protected]
Roach Control Houston, TX.
Roaches will live on almost anything. Once they find a food supply in your home, it is difficult to eradicate them from their nest. Roach control can be difficult for a homeowner to manage. They can build large nests which can be difficult to locate. Our professionals are trained to use the newest and safest pesticides to help you exterminate your roach problem. Call our experts at 281-688-1765. We can help you to track and exterminate these pests for you. Don't let roaches destroy your home or business, call for an inspection today.
Roach Exterminators Houston
Roaches can be a real problem in your home or business. We can help you manage this problem. We will find the source of your roach infestation problems and eliminate the roaches. Roaches are quick breeding insects and if they are left untreated you can have a large roach nest on your hand. We will eliminate the roaches and set up a management program to ensure that they don't return.
Some of the signs that you may need to call a AAAC Wildlife Removal of Houston:
Live roaches
Dead roaches
Roach shells
Roach feces
Strong musky, oily odor
If you notice any of these signs, they may be an indicator that you need to call in a roach exterminator. We can help you with an inspection of your home and let you know if you have a roach problem.
Roach Inspection Houston, Texas
We can help you with your roach management problems. We will inspect your home and let you know what type of problem that you may have. Then we will suggest the type of extermination that would be best for your home and will work to seal up your home from these pests. We will exterminate the roaches that you can see and eliminate them from their nests. We will also help you with any odor control problems created by the live and dead roaches.