AAAC Mosquito Removal & Control In Houston TX
Commercial and Residential Mosquito Control Services.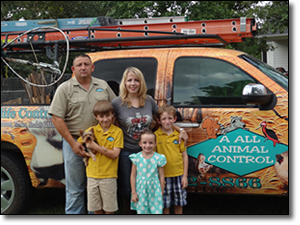 Brian S. Moss, President
Humane Certified Professional Licensed and Insured Certified IPM PO Box 131286 The Woodlands, TX 77393
Check out our new insect control page! Email Us Today: NorthHouston@aallanimalcontrol.com
Mosquito Control Houston
Mosquitoes can be a deadly insect. They are responsible for the worldwide deaths of over a million people each year. The parasites they carry can be responsible for a number of diseases including malaria. Protect yourself and those you love by eliminating mosquitoes and ticks.
Mosquito Exterminator Houston
Our service is safe for your pets and your plants. So feel confident in calling on AAAC Wildlife Removal today. We can also help you to reduce to population of fleas and ticks with our service. Ticks are another insect that harbors disease causing parasites. We will help get rid of mosquitoes and ticks.
Mosquito Misting Spraying System
Need more continuous mosquito treatments? Automatic misting systems may be your solution:
Automatic release throughout the day
Will kill or repel mosquitoes and ticks in treated area
Automatically filled, serviced and winterized by us
Call today 281-688-1765 to come and inspect your residential or commercial property. We get rid of mosquitoes and can help with any mosquito problem. Let our professionals protect your property and help you to enjoy the outdoors. Our mosquito misting system will help you eliminate disease carrying mosquitoes.