AAAC Ants Removal & Control In Houston TX
Commercial and Residential Ant Control Services.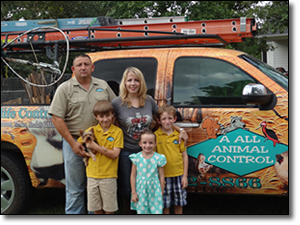 Brian S. Moss, President
Humane Certified Professional Licensed and Insured Certified IPM PO Box 131286 The Woodlands, TX 77393
Check out our new Insect control page! Email Us Today: [email protected]
Ant Control Houston, TX.
There are three primary kinds of ants within a colony: The queen ant, the female workers, and males. Both the queen and the males have wings, while the workers don't. The queen is the only ant that can lay eggs. Once the queen grows to adulthood, she spends the rest of her life laying eggs! Depending on the species, a colony may have one queen or many queens. When a colony of ants separate, this is called a swarm. All ant colonies will swarm usually once a year.
Ant Problems in Houston
Ants are quick breeders. A number of ant species can have colonies of up to 500,000 ants.
Ants will leave pheromone trails so that other ants can find the food sources in your home.
Some ants, like the red imported fire ant, have painful stings.
Ants can cause damage to wood and fabrics
Ants can contaminate food and food surfaces
Most commercial products only treat that ants that are seen. They are not effective in eliminating the nests.
Ant Exterminators for Houston, Texas
Ant extermination is the best way to handle this pest insect. Many of the home remedies that are out there will help you to eliminate the ants that you are able to see. The problem is that they don't take care of the root problem. You need to eliminate ants from their nests. If the eggs are left untreated, the ants will continue to return. In Some species, the queen ant can lay up to 300,000 eggs. We are a professional ant exterminator and will seek out the entrance points and the nests of the insects. By treating these areas, they can make sure that the ants don't return. Call A-All Pest Control today at 281-688-1765.